Our construction trailer in Vlimmeren is included in Work from Shed, a publication by Hoxton Mini Press.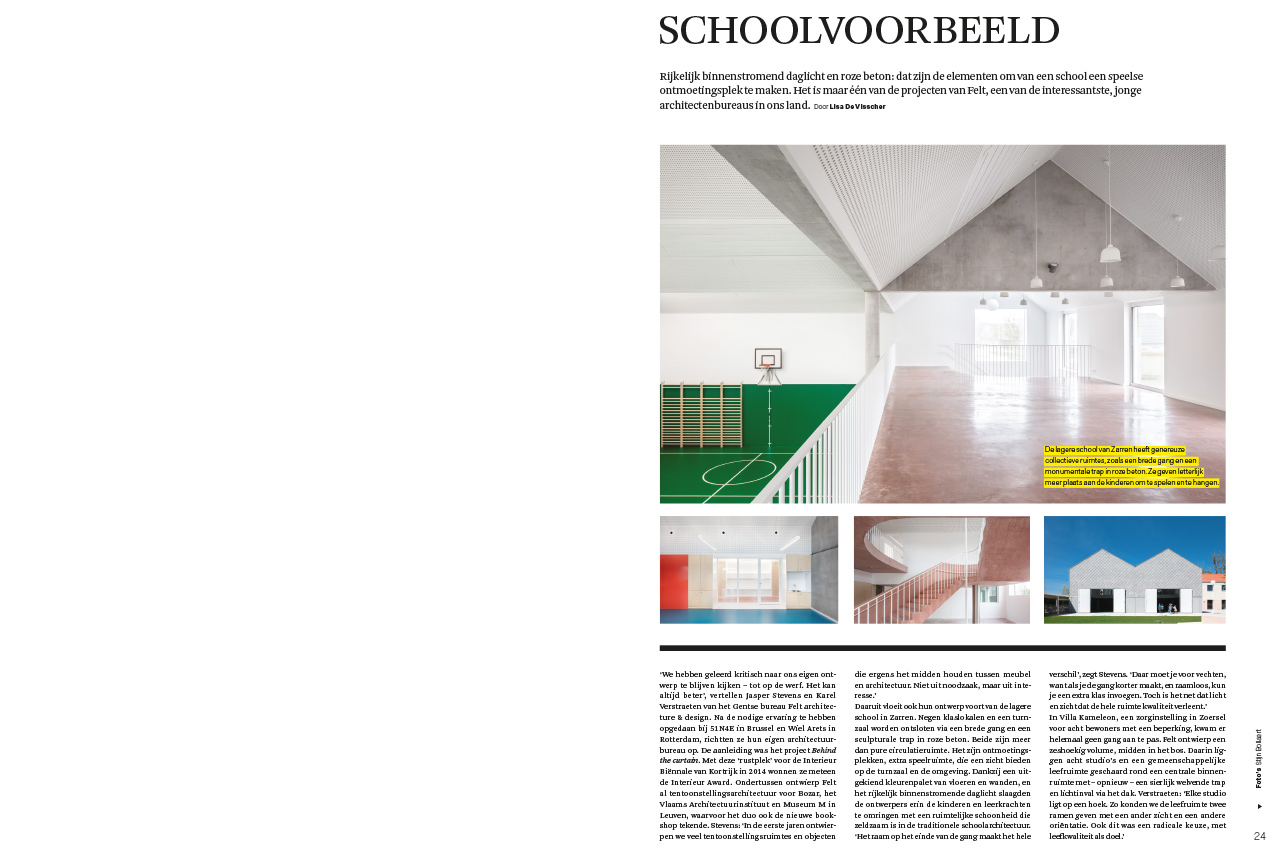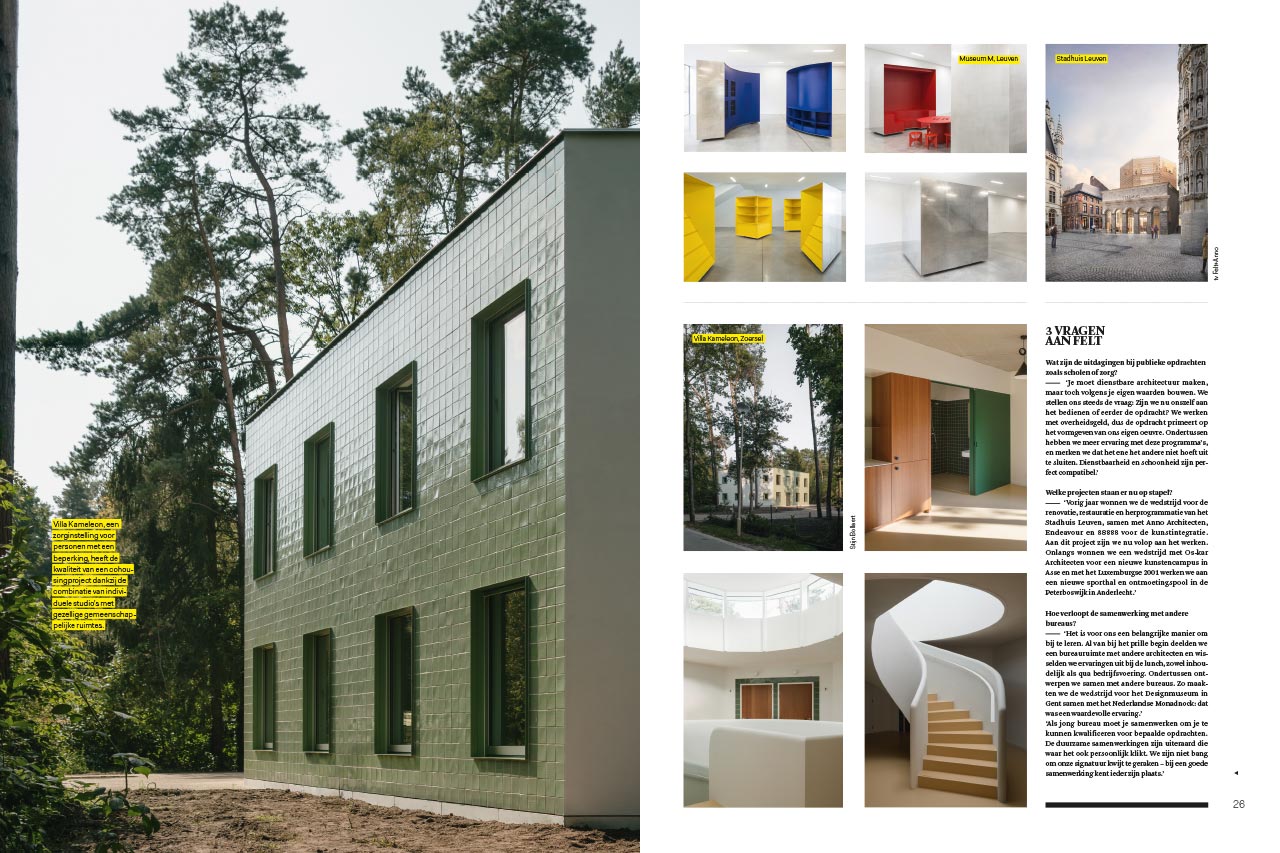 Our office and work is featured in DS Magazine
Our design for the school in Zarren, Kortemark was featured in Bauwelt.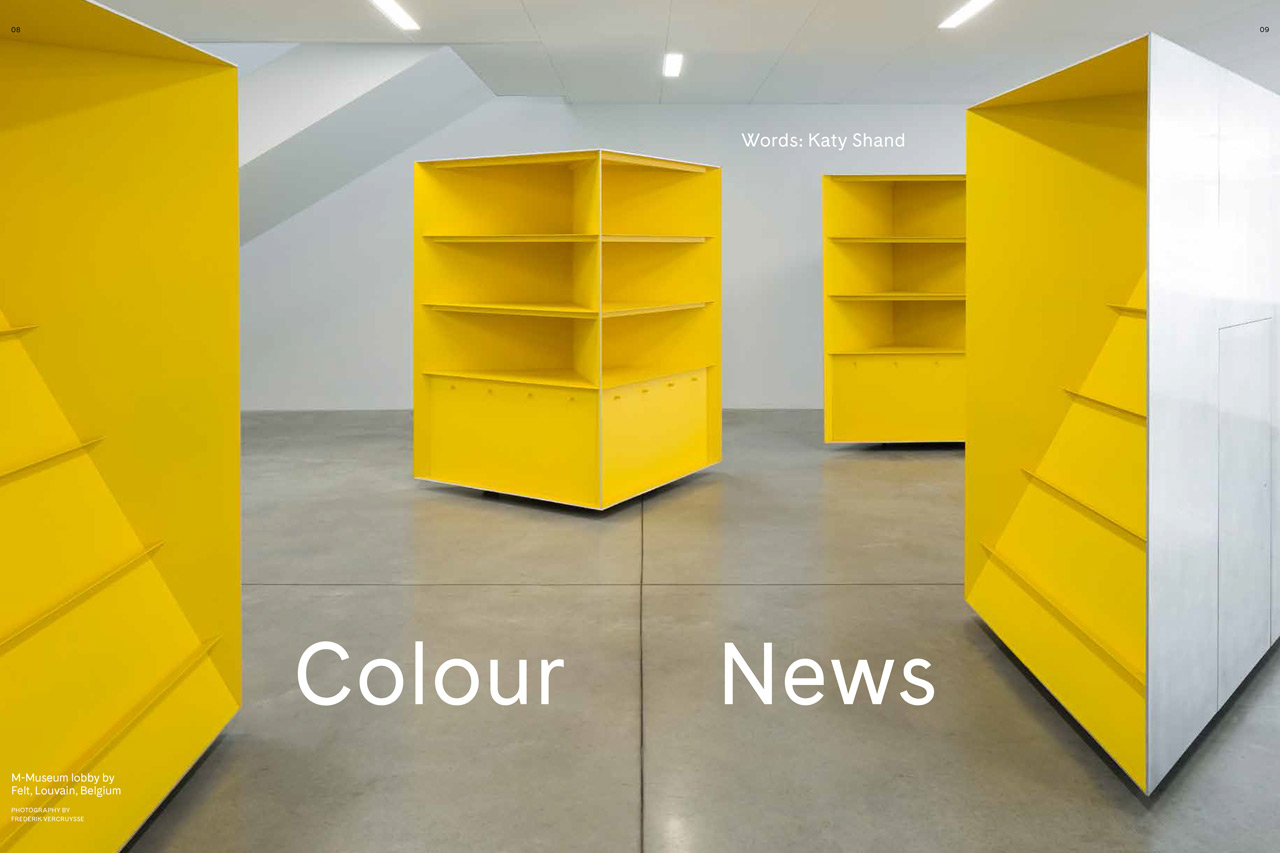 Our colourful project for the lobby in Museum M got featured in 'Viewport Colour Magazine'.