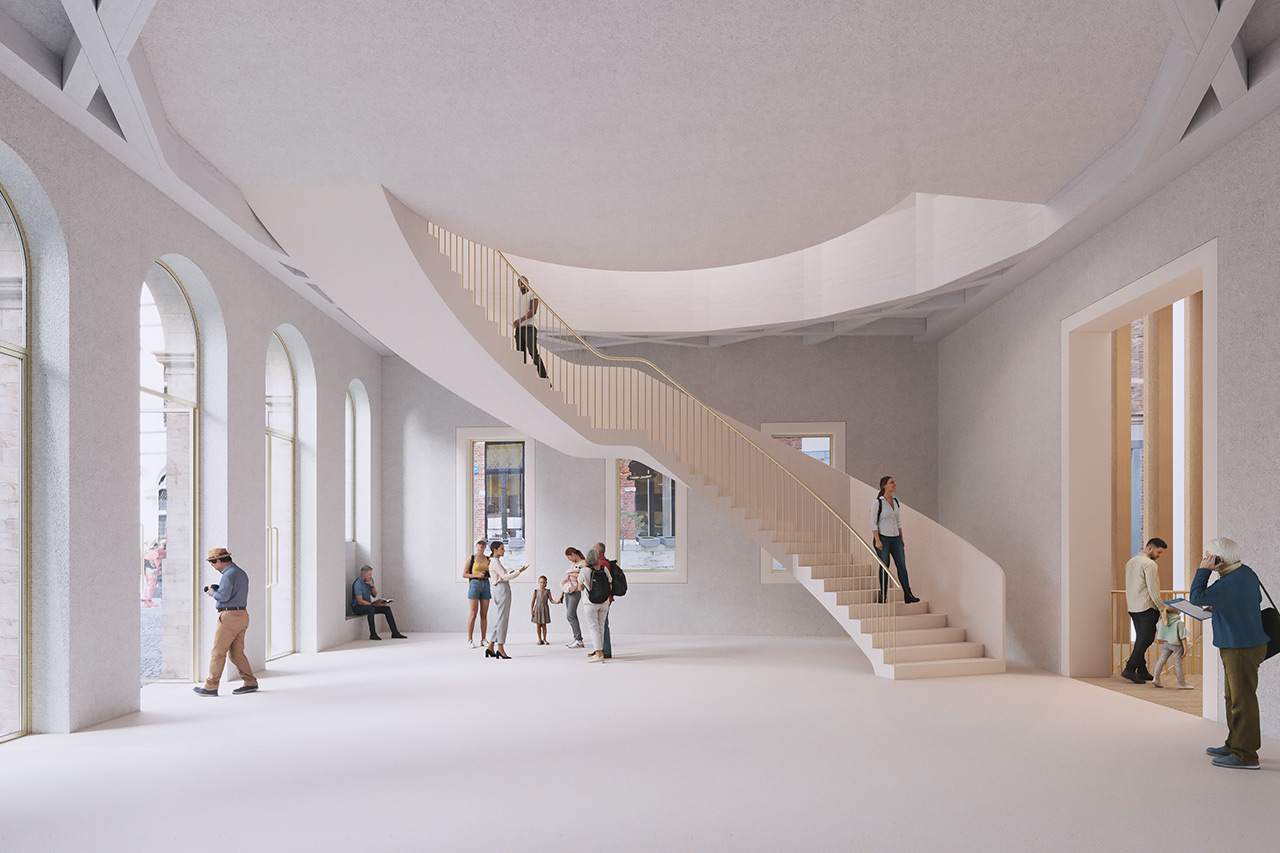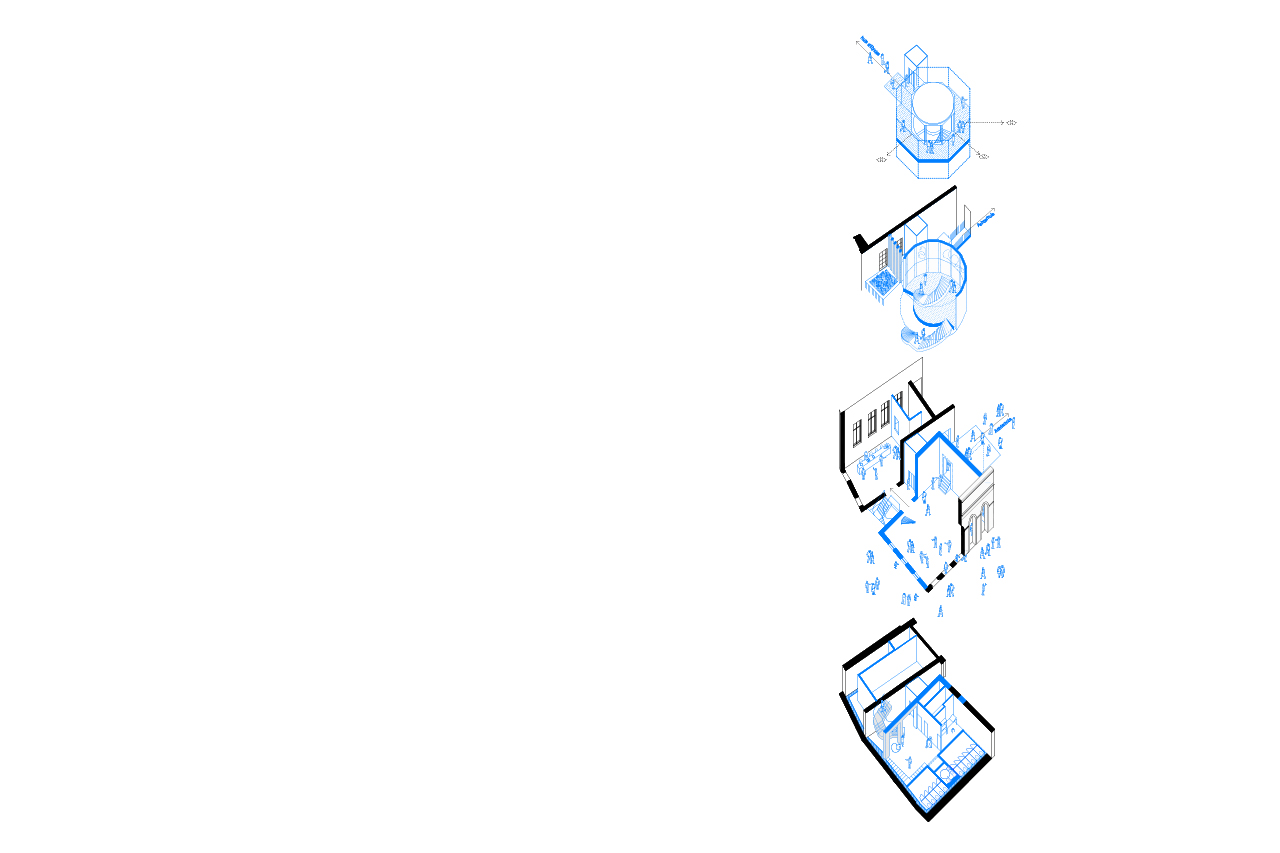 FELT together with aNNo architecten won the invited competition for the renovation, restoration and reprogramming of the renown Gothic City Hall of Leuven. The winning design was praised for its mindful dealing with the historical context, the unambiguity of the new architectural gesture and the all encompassing approach towards the broader challenge of reprogramming heritage.
Location: BE, Leuven Client: City of Leuven Surface: 7830 sqm Status: Final design
In collaboration with aNNo architecten, 88888, Atelier Arne Deruyter Team: Jasper Stevens, Karel Verstraeten, Judith de Pau, Lucas van Remoortel, Michiel Hutsebaut, Sarai Olabarrieta, Léa Guillotin, Emma Margo Consultants: BAS, Ingenium, Scala, Endeavour
Images: MakeMe, FELT
FELT won the WinVorm competition for the design of a new visitor center and event spaces within the Provinciaal Hof, a 19th century neo-gothic palace on Bruges' central market square. We proposed to rethink the ground-floor level as an extension of the public space and suggested the creation of kind of plaza in the middle of this neo-gothic decorum. The aim was to improve the accessibility and offer more flexibility in the usage. To do so the non-authentic generic tiling is interchanged for a new terrazzo flooring, characterised by an oversized checkered pattern that extends all te way to the back, and thereby somehow settles with the original articulation of separate rooms in the creation of a larger 'forum'. This forum is conceived as a 'plug-and-play' event space offering state of the art technical solutions integrated within the renewed floor. The raster of 2,5m*2,5m brass lines set out by the flooring pattern spans a field of nodes throughout the space. These nodes not only provide multiple network acces points, the also serve as docking points for a specific set of equipments, specifically designed for the forum to serve a diverse future programming. This forum is adjoined by serving functions organised in the side wings. In the south wing a new elevator, subtly integrated within the original structure of the building, creates a new logistic connection. Highly improving the operations of personal and catering staff in the organisation of events within the authentic interiors on the higher floors. In the north wing a new stairway connects the forum with the new lavatories and cloakroom.
Location: BE, Brugge Client: Provincie West-Vlaanderen Surface: 3800 sqm Status: Execution
In collaboration with Architect Van Severen
Team: Jasper Stevens, Karel Verstraeten, Michiel Hutsebaut Consultants: aNNo architecten, Boydens engineering Images: FELT
FELT designs a coworking parc in Ghent.
Location: BE, Ghent Client: Private Surface: 8750 sqm Status: Building Permit
Team: Jasper Stevens, Karel Verstraeten, Michiel Hutsebaut, Judith de Pau Consultant: Arthur De Roover Images: FELT